Events

Creating a block booking for a week-long event

Scenario: You have an event which has booked out a room for a week from 9am-5pm. You want the room to show as available outside of this time.

1 – Make the first reservation for Monday 9am-5pm.

2 – Before saving the Event, select 'Group Options' > 'Make Group' (fig.1)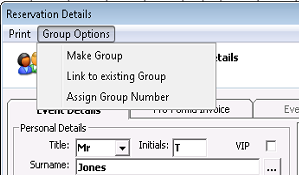 fig.1

3 – On the group creation Wizard (fig.2), select the next day and press Next.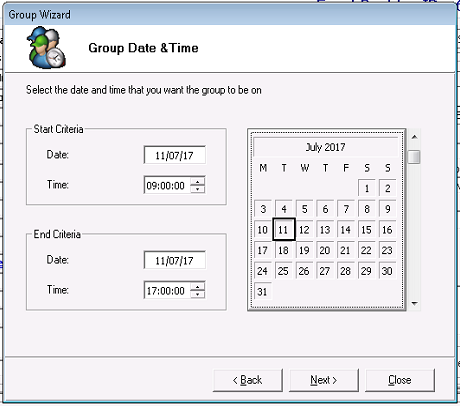 fig.2

4 – On the next screen (fig.3) select the same room as the original booking and select Finish.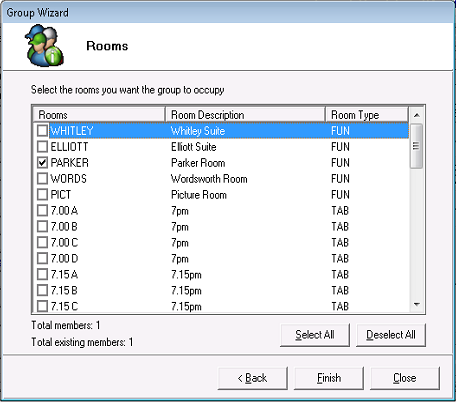 fig.3

5 – After this you'll be taken to the 'Group Management' screen (fig.4), on here, select 'Add', you can then repeat steps 3 & 4.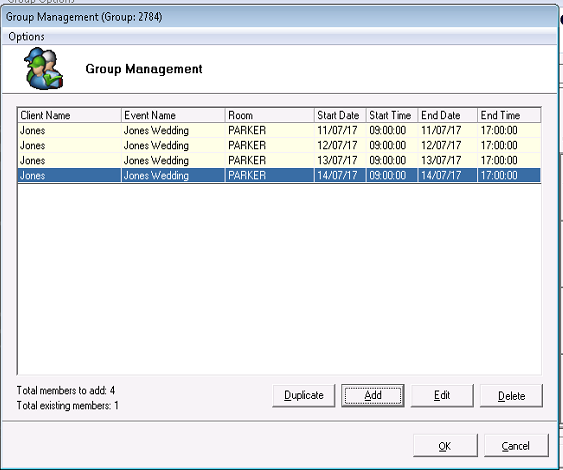 fig.4 – After adding all days to group.

6 – Finally, after adding all members to the group, press OK. Following this you will receive a prompt asking if you want to make this a Group or Block booking.

- A Group booking will create individual bookings with individual event accounts for each day.

- A Block booking will block out the room for each day leaving just the original booking as the 'Master'. There will only be 1 EventID and 1 Event Account unlike a Group booking.

For our scenario we'll select 'Block Booking'.

After this you can save the original booking. You'll then see on the planner, the original booking in a solid colour with each related block booking showing a faded colour.

After this, the original booking will be the Event that you use to produce any quotes or invoices. Any of the Events in the block you open will send you directly to the master.